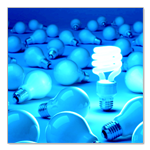 WelComm provides Engineer-to-Engineer (E-to-E) marketing communications services for technology companies. Our expertise includes branding and image development, public relations, advertising, web development, creative design and social media. Our engineering and technical marketing background enables us to both understand our clients' products at the technical level and communicate those features, advantages and benefits in terms their customers will understand. As your marketing communications partner, we are both responsive and cost-effective. We get it right and we get it right away. Since our founding in 1985, our approach to business has remained strictly aligned with the markets and technologies where our experience and knowledge provide value-added benefit to each of our clients.


The New World of B2B Marketing Communications
It wasn't very long ago that one could say that the role of a marketing communications agency had remained the same over the years, only the tools had changed. This isn't the case today. Where marcom's role once ended with creating and placing advertising, producing sales collateral materials and delivering leads to the sales force, in today's connected world, effective marketing communications must include customer engagement. Although the traditional advertising and PR tools still apply, today's effective marcom strategy must also integrate and utilize new media. The necessity of using social media and other interactive online tools has been the reality for many years in consumer marketing, and now it's becoming equally important in B2B marcom.
Global Alliances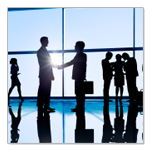 Technology marketing is by its very nature a global enterprise. In 2012 WelComm expanded its global reach, adding international PR support to our service portfolio. To that end, WelComm provides coordinated and targeted marketing communications through alliances with well-established, highly regarded regional marketing communications firms in the Americas, China, India, Korea, Japan, the United Kingdom and Germany.
Our extensive global network leverages WelComm's demonstrated performance in creating effective technology-based marketing communications programs and materials. Under this business model, each partner agency liaises with its regional press community to optimize the client's new product announcements, technical article placements, tradeshow participation, advertising and social media presence — all using content produced by WelComm and then translated and localized to the regional agency's unique requirements.